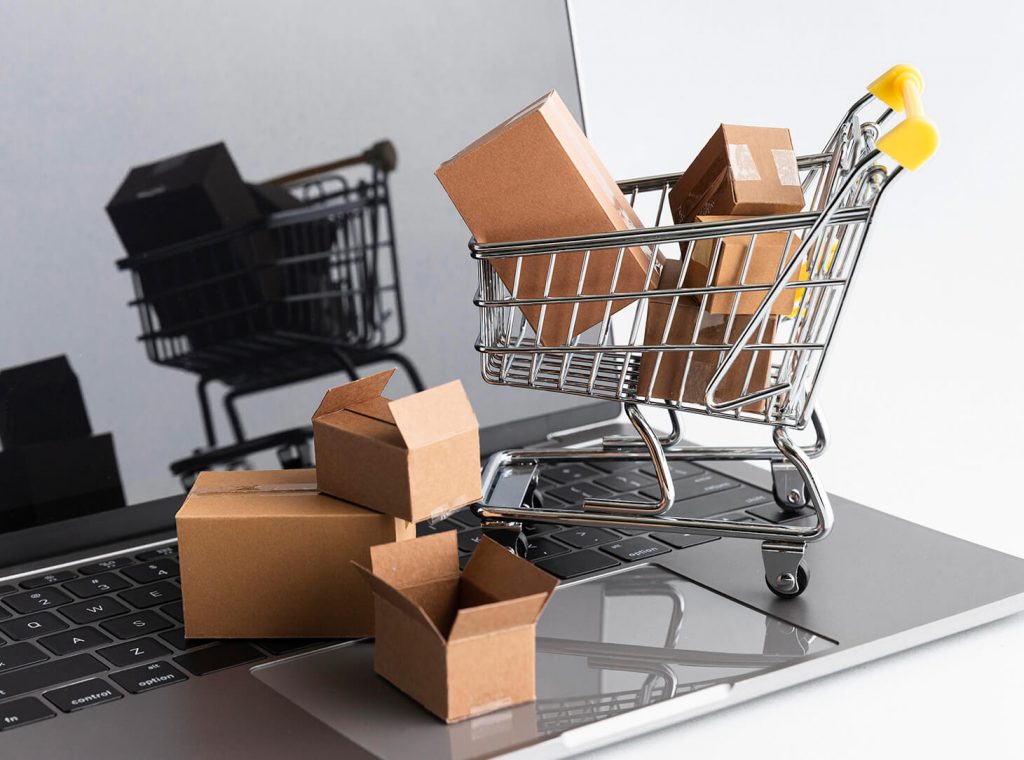 November 13, 2023
The Soaring Growth of E-commerce and the Increasing Market Segmentation – USA
In recent years, the e-commerce industry has emerged as a transformative force in the global economy, reshaping the way businesses operate and consumers shop. With the rise of digital technologies, online shopping has become synonymous with convenience, variety, and competitive pricing. This report explores the booming e-commerce markets of India and the United States, delving into the rising demand for apparel and home improvement products, which have emerged as two of the most sought-after segments.
The Apparel Revolution: Fashion at Your Fingertips
Apparels have witnessed an unprecedented surge in online demand, thanks to the advent of digital platforms. Consumers now enjoy access to a vast array of clothing styles, sizes, and brands, all from the comfort of their homes. The allure of online shopping lies in its convenience, enabling customers to browse through the latest trends, compare prices, and read reviews before making their purchase decisions. As the apparel segment continues to flourish, e-commerce platforms are redefining the way fashion is perceived, making it more accessible and inclusive than ever before.
The Home Improvement Boom: Reimagining Living Spaces
The home improvement segment has experienced remarkable growth as consumers increasingly turn to e-commerce for their renovation and decor needs. Shopping for furniture, appliances, and other home essentials online provides unmatched convenience, with user reviews and design inspiration guiding purchase choices. The e-commerce revolution has not only made home improvement accessible but has also transformed it into a creative and interactive experience. Online retailers offer innovative solutions, customizable products, and eco-friendly options, empowering consumers to reimagine and personalize their living spaces.
Evolving Dynamics and Opportunities
As e-commerce continues to soar, it has expanded beyond traditional retail concepts. The rise of multi-channel strategies and technological advancements has revolutionized the shopping experience. Consumers now expect seamless product customization, mobile-optimized search, quick checkout processes, and hassle-free delivery. With revenue projected to reach a staggering US$5.58 trillion by 2027, the e-commerce market is witnessing robust growth and diversification.
The Promise of the United States E-commerce Market
The United States is at the forefront of the e-commerce revolution, with an expected market volume of over US$1.1 trillion in 2023. Various product categories are anticipated to witness significant expansion, including food and beverages, home decor items, fashion, and health and personal care products. As 16.4% of retail purchases are expected to take place online, businesses have a vast opportunity to harness the potential of e-commerce to expand their customer base and drive revenue.
Global Market Segmentation: Embracing the Future
Beyond the United States, the global e-commerce landscape is undergoing a transformative shift. Various segments, such as consumer electronics, eyewear, household appliances, and apparel & footwear, are experiencing significant growth. For instance, the consumer electronics market is projected to grow from USD 689.45 billion in 2020 to USD 989.37 billion in 2027, driven by technological innovations and evolving consumer preferences. Likewise, the eyewear market is anticipated to reach USD 172.42 billion by 2028, exhibiting a CAGR of 6.0%. The household appliances market, too, is expected to grow to USD 987.35 billion by 2029, as consumers seek advanced and energy-efficient home solutions.
Conclusion: Embracing the E-commerce Revolution
The e-commerce industry's rapid growth and increasing market segmentation present an array of opportunities for businesses to thrive. As consumers continue to embrace online shopping, merchants must adapt to changing dynamics and leverage the potential of e-commerce platforms. From apparels to home improvement products, the diverse market segments offer businesses a chance to tap into niche audiences and establish a strong online presence. By embracing the e-commerce revolution and staying attuned to evolving market trends, businesses can not only survive but also thrive in the dynamic world of digital commerce.